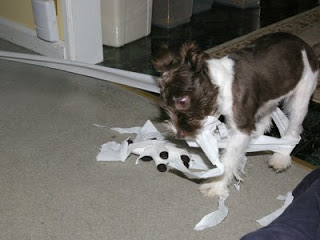 When I
was a young and inexperienced 3 month
old, I made a very interesting, and
I thought helpful, discover
y...toilet pa
per. I know this looks bad, but I was
merely trying to clean up after myself...I am a puppy you know!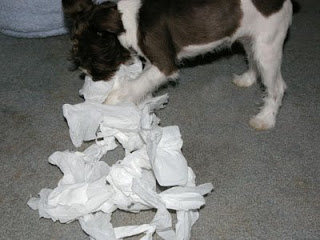 Things just got a bit out of hand. No opposable thumbs makes it very difficult to create a nice cushion of pillowy softness for cleaning up stuff.
I promise, I wasn't enjoying it...okay, maybe just a little bit. Alright, you've got me, it was a blast!! I especially liked seeing just how far I could run without the long stream breaking.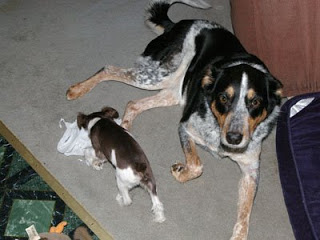 My giant big brother Jessie was overwhelmed by my antics, and he tried to act nonchalant as I ripped that paper to shreds right beside him. But the more I shred, the more there was!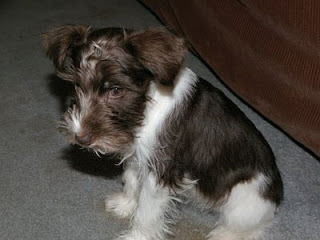 As I pondered the experie
nce, I realized what I needed to do in the future...
EAT
the paper. That way, evidence is long gone...yeah, that's it!
One good adventure and lesson down, many, many more to go...wait til I tell you about sticky flags!!