Building Love and Confidence from the Beginning:
Mommy and I have an incredibly strong bond. We've been together almost 9 years now, and our hearts and souls are intertwined as one. I was very shy and sick when she first found me as a puppy. She and my vet worked to get me well, and every day Mommy did little things to build my confidence and help me to feel loved and happy.
This post is sponsored by Natural Balance® and the BlogPaws® Professional Pet Blogger Network™. I am being compensated for helping to share our thoughts about why we believe in Natural Balance as a quality food for me as a dog, "Pixel Blue Eyes - Her Tails of Adventure" only shares information we feel is relevant to our readers. Natural Balance Pet Foods is not responsible for the content of this article.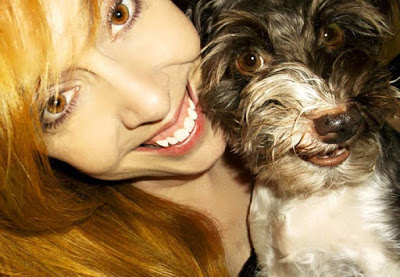 I've grown to become a very confident, happy dog. I make Mommy laugh all the time with my silly antics, my constant toothy smile, and my ability to play with one little toy for literally hours on end. She makes me smile with all the affection and attention she gives me, the wonderful meals she feeds me, and that she's always ready to play with a toy at a moment's notice. We're basically best friends and soul mates! And every single day we show each other how much we love each other.
Showing Love With a Quality Pet Food: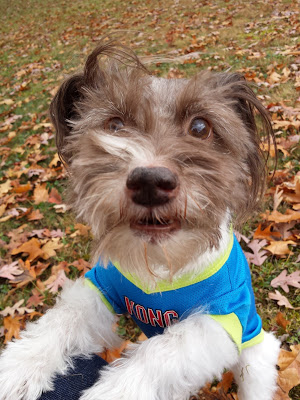 One of the most important ways that Mommy shows me that she loves me is by feeding me the very best dog food she can. It makes me feel confident knowing I am so loved and cherished and that my quality of life is of such importance to her. Did you know that a high quality, premium food is a contributing factor to a dog's quality of life? That's why Mommy is a hard core, no-bones-about-it, research expert when it comes to finding me the best high quality food and treats. She wants me to love the food I'm eating, but there are important parameters that the food must meet for Mommy to feel confident in feeding it to me. I have special needs including a sensitive digestive system and allergies to certain foods/ingredients so I need a limited ingredient diet. There are some important attributes that Mommy feels are important in a high quality pet food.
Top 5 Attributes in a High Quality Pet Food:
Premium Quality Ingredients
Single Source of Protein
Limited Ingredient Diet (L.I.D.)
Supports Healthy Digestion
Great Variety
With so many foods out on the market right now, it might be difficult to make any kind of wise decision on what is best to feed me, but there's one food that really stands out for Mommy and me. It's
Natural Balance®
L.I.D. Dog Food in my favorite recipe of Chicken and Sweet Potato. We've always known that Natural Balance was a good brand, but after hearing about their vast selection of limited ingredient diet recipes, their 9-Point Safety Test for each batch of pet food in their state of the art lab, and their
Buy with Confidence™ Promise
, we just had to try it.
Time to Go Shopping for a New Food:
About 3 weeks ago, we went to our local big box pet store to find me some Natural Balance dog food. When we got to the store, we were overwhelmed with the incredible variety of choices for the Natural Balance L.I.D. foods. Not only do they have different recipes for both differing taste choices or protein needs, but they also have a great variety of dog food types & textures for each recipe, so you can try some of each of just find the right one for your finicky pet.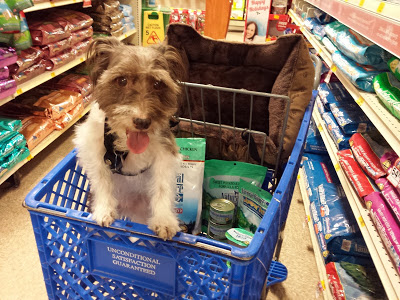 I was literally salivating at the mouth. I never do that. Embarrassing! I can't believe Mommy took this photo! But I was just overcome with excitement at all the choices! She was overcome with joy at knowing she was about to purchase a healthy, nutritious dog food that is literally safety tested 9 times, and has that reassuring Buy with Confidence™ Guarantee. We read all about it and you should too! It'll make you want to try the food just like we did.
Mommy and I Made the Switch to Natural Balance: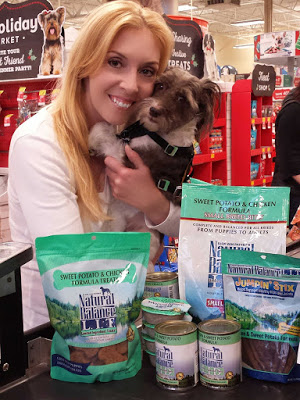 Mommy and I decided to try a little bit of everything since it was all so nutritious and wonderful looking. I love variety in a consistent recipe, so she stuck to the same theme of my two favorite main courses, chicken and sweet potatoes. The official name of my favorite recipe is
Natural Balance L.I.D. Sweet Potato and Chicken Formula
.
We Trust the Buy With Confidence Promise!! #WeBelieveinNB!
Feeling More Playful, Having More Energy and Being a Little Sassy: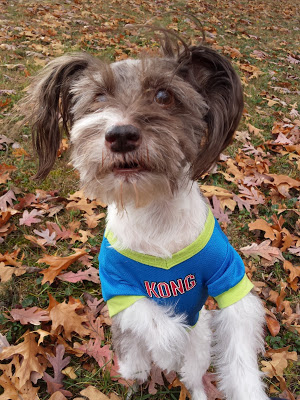 I've been eating it for 3 weeks now and I love it!! Mommy swears I'm more playful and energetic. I seem to have a little more energy and stamina outside when we play. Maybe it's because my food is made with the very best nutrition in mind.
Natural Balance carefully crafts each formula with quality ingredients, including, fruits, vegetables and premium
animal proteins such as chicken (like my recipe), salmon, lamb and venison.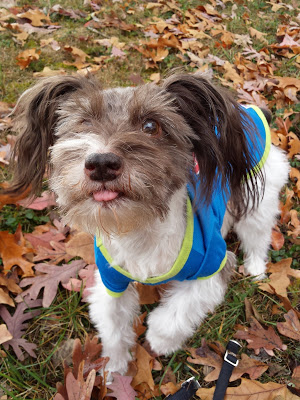 It might have even given me a touch more sass and silly attitude. What do you think? I just turned 9 years young but who would know by looking at me right?
Okay, let's do a recap on the facts about this awesome food I've been eating so YOU can have your pet try it too!
THE FACTS ABOUT NATURAL BALANCE:
1. Natural Balance only uses Premium Quality Ingredients in their Limited Ingredient Diet pet foods.
2. Natural Balance tests every single batch of food not once, but NINE TIMES in a State of the Art Lab.
3. Natural Balance has a fantastic
Buy With Confidence Promise
to guarantee each customer satisfaction with their pet's food.
4. Natural Balance has a group of highly trained Veterinary Technicians on hand to speak with you when you contact them with any questions you many have about their products. You can chat online during the day on their website with one of their nutritional experts to help you find the perfect food for your pet!
5. Natural Balance pet food tastes DELICIOUS!!! That's coming straight from me of course.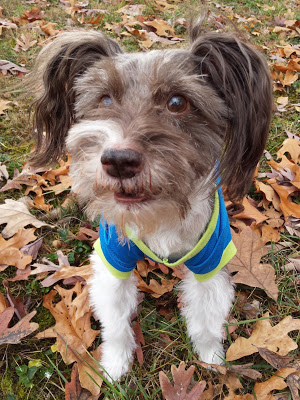 Friends, you have GOT to try Natural Balance pet food! Go to their
website
and read about their
Buy With Confidence Promise
.
Chat with one of their highly trained, extremely nice Nutrition Experts and then make the switch to a pet food that is made with premium ingredients. Natural Balance really cares about you and your pet! And they want to get social with you too!
Visit the following links to get social and learn more about the quality of Natural Balance:
Natural Balance on Facebook
Natural Balance on Instagram
Natural Balance on Twitter
I love to get social too. Visit me on all my social media sites. I'd LOVE to connect with you!
Pixel on Facebook
Pixel on Instagram
Pixel on Twitter
Pixel on Pinterest
This is a sponsored conversation written by me on behalf of Natural Balance. The opinions and text are all mine.