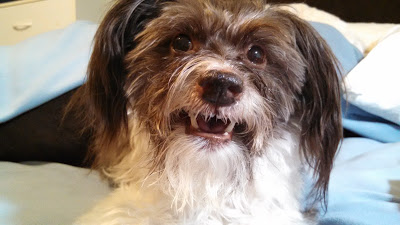 You may have been wondering, "Where in the WORLD has Pixel been ever since announcing she was chosen as a BlogPaws 'Nose to Nose' Award finalist?"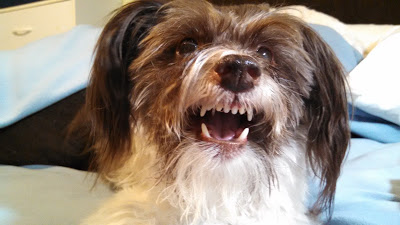 Well, besides growing my hair out extra long to play the part of Chewbacca's sweet yet strong-willed sister in the latest Star Wars movie, I've been busy helping Mommy get prepared for her trip to the conference in Arizona at the end of this month. Problem is... I've been so excited about being chosen as a finalist for "Best Written Blog Post", I totally forgot that I'm a BLOGGER and should be blogging!!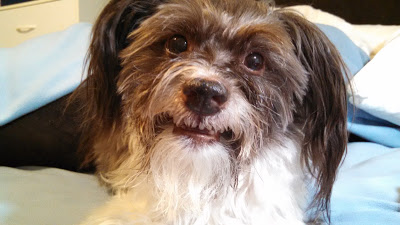 Let me catch you up on our activities...basically it's all been about the trip. It's amazing all the things you need to do in order to travel across country in preparation for long distance travel, especially if you'll be gone for several days. And Mommy will be flying in a real life air plane...several in fact...so she is not too thrilled about that. The TSA has soooo many regulations. But everyone she's talked to has been super nice. She's very nervous about the actual plane ride and won't stop talking about it. I told her she's not allowed to cling to the stewardess' leg during the entire trip and that she can't "nervously eat
all
the almonds" on the plane. I'm thinking I might have to give her a Benadryl before the flight and ask the stewardess to hold her hand during take-off and landing. I mean, Mommy's never traveled without me before and she'll be lost without me.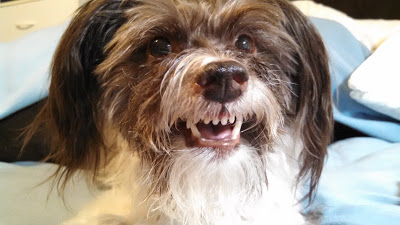 Do you have any travel helps for Mommy since she'll be 'Pixel-less'? And maybe some helpful "plane ride" tips for Mommy? Please only good positive stories too....no horror stories of scary plane stuff. If you have to make something positive up, that's okay. She just can't take anything scary, BOL!
Oh, and back to my hair....anyone know where the "Star Wars Chewbacca's sister" tryouts are going to be held? I've got to keep busy while Mommy's away....