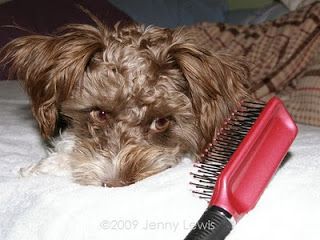 Mommy always says that it's important to brush your hair to keep it pretty and healthy. But I'm not as keen to that idea as she is. I like the actual feel of the brush running through my hair, but sometimes the bristles are a bit much, so I am always squeamish about it. And I swear, sometimes that thing comes out of nowhere, sneaking up on me when I least expect it!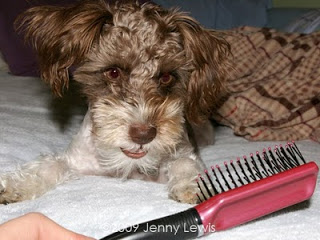 I usually try my intimidating stare technique on the brush, just like Bolt does in his movie. I am merely trying to keep the brush in line and to make sure that it knows I will only put up with so much.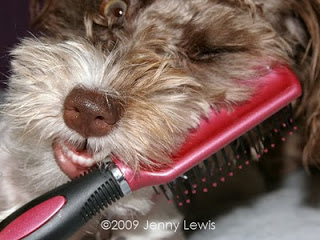 But just when I think I have outsmarted it, Mommy scoops me up (usually after I have gotten into something sticky!) and brings THE BRUSH out and starts fussing over me.
I am stealthy, however, and I occasionally get my revenge on the irritating brush. I can sneak up on that brush just as well as it sneaks up on me...take that!