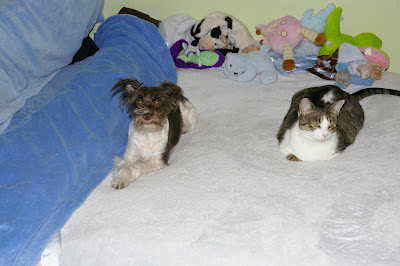 Toys are very important. I believe one should always have them nearby.
When you are alone, toys can comfort you if you are sad.
Toys are always ready to play and never get tired.
Toys even make great fortresses when you need to feel secure.
As a puppy, I used to get overwhelmed and didn't know how to pick a good toy.
Now I understand that the simplest choice can often bring the most joy.


My advice: ALWAYS have an arsenal of toys nearby, so you can share when friends come to visit.


Want to hear and see and read more Pixel Tips on finding Joy? Follow me on Twitter and Facebook! Lots of joy is guaranteed. Love & Hugs ~ Pixel


This is a Wordless Wednesday Blog Hop! Click on the cute faces & links below to see what all my pet blogging friends are up to today. Lots of awesome photos & stories await you!