This post is a sponsored post. I am being compensated to help spread the word about Reptile Ownership, but Pixel Blue Eyes: Her Tails of Adventure only shares information we feel is relevant to our readers. petMD and PetSmart are not responsible for the content of this article.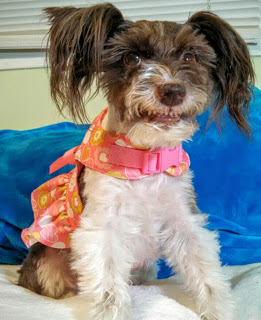 Bringing home a new pet, a new best friend, is a wonderful experience! You are full of excitement, anticipation and joyful emotions are running through your heart, mind, and body as you go to meet, pick out and bring home the new addition to your family. The excitement is the same no matter what type of pet you get, whether it's a dog, cat, bird, ferret, or reptile. In my Mommy's case it was a turtle. But planning everything out before you get your new pet, including getting proper supplies, food and proper vet care, is critical to its success, especially when it comes to #ReptileCare.
Bringing Home A New Turtle:
Turtles have delicate systems, even though they have a "tough outer shell", so they need a proper environment to live in. When Mommy started caring for her first turtle Harriet, a female Eastern Box Turtle who had been injured by a car, there weren't many reliable resources for assistance. She scoured the internet forums and found a pet store with a semi knowledgeable person who was of some assistance, but it was tough finding out all that she needed. Mommy did the best she could and gave Harriet the very best life, but she's really glad to know that today, reptile lovers can rely on the
petMD® Reptile Care Center
for all kinds of information about proper foods, habitats and medical needs for your turtle and all reptile care needs.
Ideal Box Turtle Habitat:
Box turtles can live both indoors and outdoors if they have appropriate lighting and a good clean, proper habitat. For our indoor box turtle habitat, Mommy built an indoor plexiglass window terrarium that was 3'x9'x1.5'. It was filled with 7" of clean potting soil and peat moss. Mommy placed several plastic 3-inch deep "pools" that were buried to the rim in the dirt so the turtles could walk to the edge of the pools to drink, step into the pools to soak their bodies or do other recreational things. It was very important that Mommy change the water out of the pools anytime it got dirty. Turtles carry salmonella, so sanitary conditions are of utmost importance. Remember to always wash your hands both before and after you handle, pet and care for your turtle.
Indoor lighting for the terrarium is very important as well, so make sure to have at least 2 good, high quality sun lamps that will give your turtle proper warming, UVB and light options. Mommy had several large flat rocks that her turtles could climb up on and "sun" themselves whenever they wanted. Box turtles also love to dig in the dirt and bury themselves, which was very fun to watch! And don't fret if you don't see them for a while...they often go to sleep in the dirt. The longer you have your turtles, the more you'll get to know their habits and favorite "hiding places", whether they have an indoor or outdoor habitat.
Box Turtle Picnics in the Sun!
Mommy used to bring her first box turtle Harriet outside for "picnics in the sun" when she lived in the indoor habitat exclusively. Mommy would make lunch for herself and for Harriet, place Harriet in her portable plastic "sunroom" and they'd go outside, eat lunch together and enjoy the afternoon with the dogs in tow. Everyone had a great time!
An outdoor habitat for your box turtle needs to be enclosed securely so they cannot dig out or climb over. They could get caught and break their beak or hurt themselves in another way. Mommy used strong posts and chicken wire that was secured into the ground and then surrounded the outside with solid stones all around it. Mommy said to make sure that within the enclosure (but not near the edges of it) your turtles have rocks to climb on, logs to get under for burrowing, pools to swim in and drink from, and plenty of space to roam around in. Turtles are roamers, and they like to explore their surroundings. They also love water, so make sure to have shallow pools for them to hang out in and drink from. Clean these out regularly so they always have fresh water.
Pixel's Ultimate Box Turtle Food Shopping List:
Box turtles need both protein and fruits/vegetables for a well balanced diet. Box turtles are natural hunters for their protein, but they will need your help to ensure they get what they need. So, you can hunt for their earthworms in your yard, or shop for their mealworms, earthworms and crickets at a local pet supply store or fishing supply store (they are used as bait in fishing). Then release them in the habitat (or in a little turtle bowl) and let your turtles "hunt" for their food, whether it's indoor or outdoor.




Protein (all live):
- Mealworms
- Earthworms
- Crickets
- Slugs

Fruits and Vegetables:
- Bananas
- Berries: blueberries, strawberries, blackberries, raspberries
- Watermelon, Honeydew melon
- Cantaloupe
- Tiny Tomatoes, Squash and Peas
- Leafy Greens such as Kale
- Dandelions (from your yard)
Pixel's Ultimate Box Turtle Supplies List to get you Started:
- Large Glass or Plexiglass Terrarium
- 2 Heat lamp sources with UVB
- Clean potting soil to fill terrarium approx. 4" deep (turtles need to burrow)
-
Exo Terra® Reptile Feeding Dish
(es) (GREAT for food & drinking water)
- Pretty decor items (log type items, a couple of rocks) so turtles can "sun" themselves
-
Tortoise Playpen
(Wish they'd had fun item this when Mommy had her turtles!)
Visit the
Petsmart® Purchase Center
to shop for ALL your reptile care needs as you prepare for your new turtle addition! They've got it all.

It is extremely important that you have a good veterinarian that knows about #ReptileCare if at all possible. Ask your veterinarian about this, and use the
petMD Reptile Care Center
as your #1 resource for all things reptile. It has loads of articles, helpful information and tips on taking care of your turtle or whatever reptile you may have. You can visit their
petMD Facebook
page and follow
petMD on Twitter
for the latest information on their site.
Do you have a turtle or other reptile? Would you like to get one as a pet? Do you have any questions about turtles? I'd love to talk with you about it. Just leave me a comment friends! Or visit me on
Facebook
and let's start a conversation!! I love talking to my friends there!