I lost one of my best friends on Tuesday, Feb 19th...my beloved uncle Happydog, my Grammy's little boy. Happydog was 3 days away from turning 15 yrs old. In fact, TODAY IS HIS BIRTHDAY! I've known him since the very first day I came home with Mommy. He and I were instant friends. For Thankful Thursday and what I will now call Forever Love Friday, I wanted to share some of my favorite photos of him over the years, plus a very special video of him you will just love. I love you uncle Happydog! I will miss you forever, but I know that one day we will be together again.
Happily playing with his Buddy Stuffed Dog that Grammy gave to him years ago.
Happydog loved that special bear of his. Grammy, his Mommy, gave it to him. He would play with it, chew it, toss it, wrestle with it, love on it, sleep with it. Look at that face full of joy as he barks about it!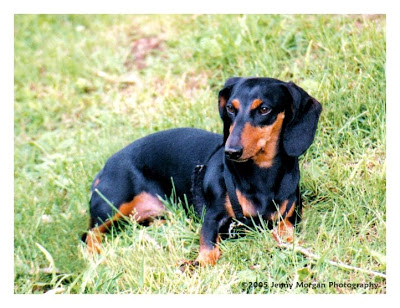 Happydog loved sitting out in the yard and just observing.
Happydog loved to just sit in the yard, or on the deck, and watch the world go by. This is when he was about 3-4 years old. He was SO handsome!
Whenever Happydog had troubles or illness, my cousin
Peanut Pumpkin Pie and I would watch over him.
Happydog had his fair share of health problems at times. Us girls would always watch over him during those times. See how we have him 'surrounded' with love? We did that a lot.
Happydog LOVED helping his Mommy while she wrote on her (old ) computer
Happydog was my Grammy
Jaye Lewis
' writing partner. This was way back in 2000, when Grammy had a dinosaur computer. See that sweet look on Happydog's face? He was loving being on his Mommy!
Happydog as a young pup, bringing someone
some much needed toilet paper!
Happydog at age 14 yrs old in the garden.
Happydog and I loved being silly together! This is us entertaining my Mommy (his sister) when she had an injury back in 2009. We made her laugh all the time!
As Happydog got older, he still loved going out in the garden. Here he is at 14 yrs old, still looking for those nummy worms in the ground.
One of the things I most loved to do with Happydog was snuggle with him. Any excuse was a good excuse to cuddle under a blanket with sweet Happydog. I've known him my whole life, and so we were always together. Oh, how I miss him!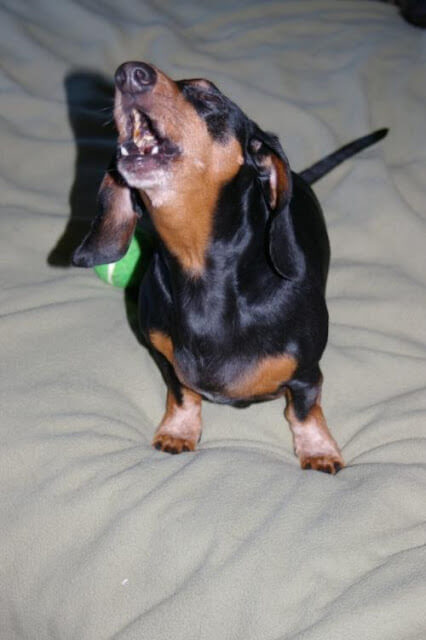 This is one of mine and Mommy's favorite funny photos of Happydog. She took it before I was even born. He loved to sing and bark and howl. Since today is his Birthday, I imagine he is singing "HAPPY BIRTHDAY TO MEEEEEE!!"
Forever loving, ever faithful. That was Happydog. Can you see how much I loved him?
This is a typical bed in our house. Mommy was working from home on this day last year, and let's just say she didn't have much room to try and work if she'd wanted to use the bed. This just cracks me up!! My cousin Peanut Pumpkin Pie is in the lower left, Happydog upper left, me in lower right and our cat/dog Noel laying like a 'big dog' in the upper right. I'm going to miss those dog piles with Happydog.
I treasure every memory I have had with him. I miss him terribly. I cling to the love we had, I cherish that I still have my beloved Peanut, Mommy, my Auntie Helen, my Grammy and Grampy, my new Auntie Dixie, that my family adopted two weeks ago, and our kitties. We all miss Happydog so much. I know he is in heaven now with my uncle Jessie Dawg and my sister Morgan, playing, running, barking, and making God and the angels laugh! He is at the Rainbow Bridge, waiting for us, smiling, wagging his tail and saying, "Don't worry, I am free of pain and illness. I am made whole again. I am a new dog!"
I love you Happydog!! Until we meet again....
I want to leave you with this beautiful video that my Grampy made this week of Happydog. He captured the footage just a few short months ago...little did we know just how incredibly poignant it would be today.
My friends, I took part in this wonderful Thankful Thursday blog hop to share
Happydog
's life with my friends. Won't you see what other pet bloggers are thankful for by clicking a link below? If you want to share your own thankfulness, the instructions to take part are below.