This post is sponsored by Pinnacle and the BlogPaws Professional Pet Blogger Network. I am being compensated for helping spread the word about Pinnacle's reformulated Grain Free Dog Food but Pixel Blue Eyes: Her Tails of Adventure only shares information we feel is relevant to our readers. Pinnacle is not responsible for the content of this article.
I am a kibble connoisseur. I seek out the best and pride myself in knowing what is good. Last month,
I went searching for the pinnacle of kibble
, the very finest of the finest, the best of the best. Since I seek adventure, nature's bounty and wholesome goodness, I need a dog food that will provide me with good, wholesome ingredients, a holistic dog food that delivers tasty good health but is also good for dogs with sensitive stomachs like mine.
Pinnacle® Grain Free Holistic Pet Food
. Pinnacle launched in 1998 as a breakthrough brand in natural holistic dog food. And while Pinnacle has always had holistic health ingredients like quinoa, pumpkin, kelp, flax seed, blueberries & sweet potatoes (two of my FAVORITE foods) and cottage cheese...in May 2015, they took all dog recipes Grain Free to facilitate easier digestion.
Pinnacle article last month
, I have been giving this food a try, and let me tell you, this limited ingredient diet, or LID, dog food is delicious! It's the perfect kibble size for chewing, no matter what size dog you are, and the crunch is superb! Now, I don't just try any old dog food, so you can trust that this is good kibble in my humble Pixel opinion. It makes me feel like a real #PinnacleHealthyPet. Mommy and I both give it two paws (and thumbs) up!
Pixel, can you guess what's in the Pinnacle Holistic dog food?
" As she brought it close, I closed my eyes and inhaled the fragrant aroma... Because it has limited natural ingredients, I could actually smell the individual items. "
Chicken. Sweet potatoes picked at their peak. Pumpkin (my favorite!), peas, spinach, garbanzo beans, and sweet potatoes
."
Mommy, I can't take anymore sniffing all this yummy Pinnacle kibble goodness, I must eat it now!!
" I just can't resist another bowl of Pinnacle Holistic Pet Food with their top quality ingredients.
Mommy, they are lost. They need my help!
" I said to her with haste, as I put my paw in her hand to show I was serious.
"
What is lost? Who?
" She asked. "
The kibble. We missed a couple of pieces of Pinnacle kibble. I can smell them here in the kitchen. I'm the finder of lost kibble Mommy and we can't let them stay lost!
" I replied.
"
Of course not.
" She said, "
Go find them and get them right away Pixel!
"
they're under the stove!"
I barked with joy.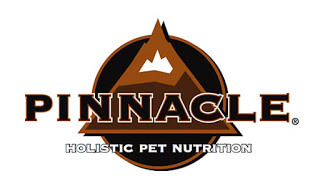 Here's What Pinnacle Holistic Food Offers Your Pet:
- Quality ingredients like Quinoa, Sweet Potato, Pumpkin, Sea Kelp, Cottage Cheese
- Natural, healthy recipes that use high quality proteins
- Antioxidants to support healthy immune system
- Fiber and Probiotics to encourage healthy digestion and small stool
- Promotes general joint health and overall muscle tone
Pinnacle website
, where they have a
Pinnacle product locator tool
to help you find a store that sells Pinnacle near you. You can also visit their
Pinnacle Pet Facebook
page or follow
Pinnacle Pet Food on Twitter
. And don't forget to sign up to get a
$5.00 coupon off Pinnacle pet food products.
Tell me friends, what did you think of my Pinnacle kibble adventure? Would you want to try this food? What sounds good about it? I can't wait to hear your thoughts.