Hi friends! I'm live on location here on the beautiful coral sands of Florida's East side with a special report that I hope you will appreciate. It deals with two very important and joyful things...Food & Love!
Just like all pet parents, Mommy has this incredible need to make me feel loved, and she shows me love every single day of my life. It is a constant that comes in so many forms and I cherish each one. Sometimes it's with hugs, sometimes with kisses, other times it's with a toy or a nice game of chase outside. In the past it has been with extra food and treats, whether it was my normal food or food from her plate. It is so easy to express love with food. Up to a point it can be good, but when I was a couple of pounds over my ideal weight a few years ago, Mommy had to curb her desire to give me as many treats as she would have liked, and as much as I wanted her to. Of course, a little treat here or there is good in moderation, but they can add up rather quickly. Extra food and treats that say "I love you" can often lead to excess weight that could over time lead to health problems in your pet. I know first hand that this is true.
Animals are often ruled by their stomach, so for us, any excuse is a good excuse for treats, extra food, a lick of your spoon or a piece of french fry from your fast food stop. We can't help it. If we had our way, each of us would have free reign of your refrigerator every single hour of the day.
SHOW ME THE TREATS...UM, I MEAN LOVE MOMMY!!!
The good news is, our love for you runs much deeper than our stomachs, and of course your love is precious and never ending, and we know it. So we trust you to do what is right for us. If you see that your pet is looking a little extra stout, it can be hard to
curb that desire to give us extra treats
, especially when we give you those sad puppy dog eyes or a soft little "Meow" that is just begging for a little something extra. But cat and dog weight loss can be hard to attain.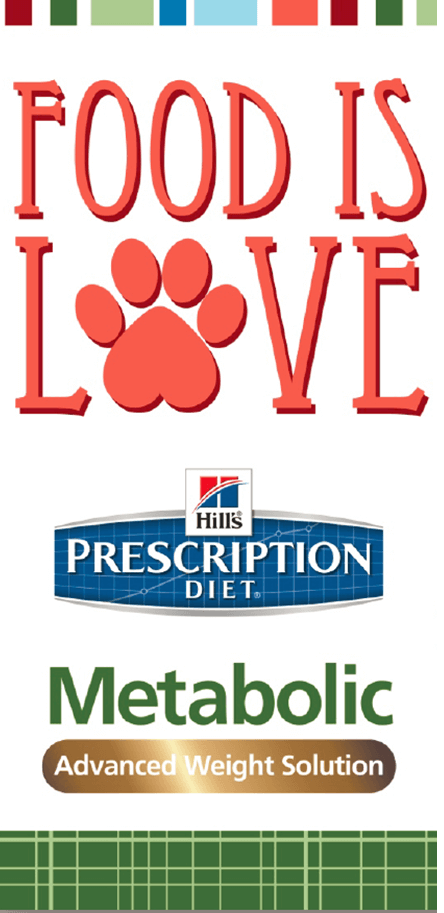 My friends at #Hill'sPet know how difficult it can be to cut back on our treats, especially when we have been a good girl or boy. It might even feel like you are withholding love. With
Hill's® Prescription Diet® Metabolic Advanced Weight Solution
, it's not about withholding love, it's about redefining love. Every pet parent wants their pets to live as long and as healthy a life as possible, and keeping your pet at a healthy weight is instrumental in helping live a long healthy life with you. Hill's doesn't want you to feel like you are withholding love to keep your pet's weight in check, they want you to be able to feed a better weight loss pet food that will allow you to keep giving your pet all the love you ever have as you feed them a food specially made to help them lose weight without holding back on the treats and food.
Hill's Prescription Diet Metabolic Advanced Weight Solution pet food is virtually guilt free! No more cutting back on food or treats. Not only do they have wet & dry food, but they also have...wait for it....TREATS! Can you imagine? Guilt-free treats for your dog or cat. You no longer have to feel like you are withholding love...instead you are redefining love with a pet food that actually changes the metabolism of your pet to help them lose weight. As a matter of fact, 88% of pets that tried the Metabolic Advanced Weight Solution food for 60 days lost weight! They ate good, had special treats and
still
lost the weight. Now THAT is my idea of showing the love!
Now, how would you like to show the love? How would you like some love shown to you? Hill's would like to help you pay it forward through the Tell-a-Friend Program. Share the Hill's® Prescription Diet® Metabolic Advanced Weight Solution $25 Wellness Visit Rebates with your friends and family to encourage them to see their pet's veterinarian for a wellness visit. That's $25 you get back after your pet visits the veterinarian for a wellness check up. Instructions are on the rebate.
In addition to that cool rebate, those same lucky friends (who take their dog or cat for the wellness visit) will receive a valuable $25 rebate for Hill's® Prescription Diet® Metabolic Advanced Weight Solution food for dogs or cats. Wow! That's a $50 value.
Only one rebate per household please. Rebate
available in the U.S. only.
So whether you fill out the rebate form yourself, or share it with someone whom you know could use it, you'll be spreading the gift of health for dogs and cats! What could be sweeter than that?
This post is sponsored by Hill's and the Pet Blogger Network.
I am being compensated for helping spread the word about Hill's Prescription Diet Metabolic Food,
but Pixel Blue Eyes' blog only shares information we feel is relevant to our readers.
Hill's Pet Nutrition, Inc. is not responsible for the content of this article.