Leave It To the Experts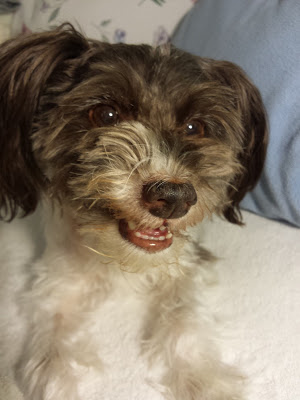 I hear people say all the time, "Don't worry about that, Leave It To the Experts". We live in a hurried, worried society. As a highly engaged, interactive pet parent, Mommy has told me there are so many things to be worried about and try to figure out when it comes to me and my needs. Safe, nutritious pet food made with premium, high quality ingredients is a big concern for her, as well as for most pet parents. Thanks to Natural Balance® and their Limited Ingredient Diet, Mommy doesn't have to worry about how safe and nutritious my dog food is for me. Natural Balance has experts at all levels of the dog food process, so she can buy it with confidence and is rest assured I am eating well.


This post is sponsored by Natural Balance and the BlogPaws Professional Pet Blogger Network. I am being compensated for helping to share my thoughts about why I believe in Natural Balance as a quality food for me as a dog. "Pixel Blue Eyes: Her Tails of Adventure" only shares information I feel is relevant to my readers. Natural Balance is not responsible for the content of this article.


My Journey With Natural Balance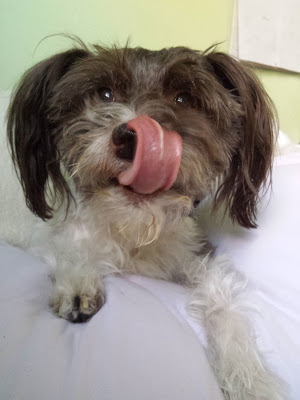 I started eating delicious tasting Natural Balance back in November. A few of my dog friends had told me at the dog park how good it was, and they really had my mouth watering at the thought. Then Mommy heard about their high standards for Premium Quality Ingredients and how important the Safety of their Products were to the company. We both decided we wanted to work with them and give them a dedicated try. Over the last 4+ months, we've had a fantastic journey with Natural Balance. The road has been paved with learning and trust, and filled with yummy food!
Heaven on a Shelf
That first shopping trip to purchase Natural Balance's Limited Ingredient Diet dog food was not only an eye opener, but it was so much fun!! I had no idea they had so variety for each recipe to choose from. As you know, I love sweet potatoes and chicken, so when I saw that they had a specific small breed L.I.D. recipe called "Sweet Potato and Chicken Formula", I thought I'd died and gone to dog food shopping heaven!! I had Mommy get some of everything so I could sample it all, haha! And I've been a super happy girl ever since. If you haven't already, make sure you read about
our first experience shopping for Natural Balance dog food
, and don't forget to read follow up
blog post #2 about building confidence at mealtime
and
post #3 about showing your pet you love them with great food
. The entire series is a dog food love story worth reading and repeating!
Is My Food Safe to Eat? You Bet!
Mommy has learned that Natural Balance goes above and beyond for pet food safety. They don't just use high quality ingredients and then put it all together in a manufactured dog food and send it out the door. Natural Balance has a rigorous 9-point safety testing protocol that every single batch of kibble (as well as soft food & treats) has to pass. The 9 potential dangers they test for includes Melamine, Salmonella, and Cyanuric Acid (a major culprit during the 2007 pet food recalls). Natural Balance Pet Foods doesn't want to leave anything to chance for pets like me, or for any one of your precious pets. That is a real comfort for Mommy because she treasures me more than anything!
Premium Quality Ingredients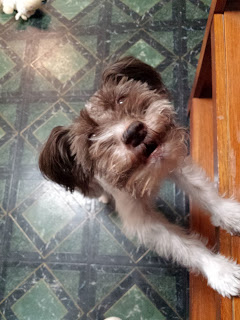 Here's one of my favorite reasons to love Natural Balance: the
Premium Quality Ingredients
. The Natural Balance L.I.D. line of pet food is absolutely delicious, and perfect for pets like me who have food issues and need limited ingredient diets. L.I.D. means just that...Limited Ingredient Diet, so you can be sure there's no fillers, no artificial flavors, no 'by-product' meals (I mean, who knows what that even is!), and definitely no wheat, corn or soy, which can be high allergens for pets. Natural Balance L.I.D. pet foods use single source proteins (such as chicken and salmon), and only the tastiest, most nutritious ingredients (such as sweet potatoes, peas, brown rice, to formulate their food and treats. My friends at Natural Balance have perfected making such a great tasting kibble with so few ingredients that I stand with my paws on the kitchen counter shelf at every mealtime and "sing" to Mommy for my food! (Can you see me howling out a food love song in this photo?)
Chat With The Experts at Natural Balance
With everything we've learned about Natural Balance Pet Food over the last few months, we're 100% confident that when it comes to a safe dog food, we really
CAN
"Leave It To The Experts."
Visit Natural Balance to learn about the 4 pillars of the Natural Balance Buy with Confidence™ Promise. Which Pillar is most important to you for the health and happiness of your cat or dog? Leave me a comment below or on Facebook and tell me which one you chose.
Remember, you can actually talk live with a Natural Balance nutritional expert
during the day by
selecting
the Chat link on any of their pages.
Smiling From Ear to Ear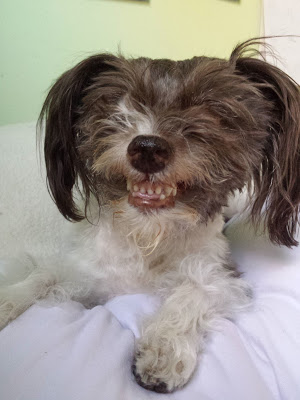 Go ahead friends, give
Natural Balance
a try, just like I did. I know your pet will love it, and YOU will love the confidence and security that they bring knowing you are feeding your pet tasty, nutritious and SAFE food that has been tested for quality. My Pixel promise is that you and your pet will be smiling with joy from ear to ear, just like me!
This is a sponsored conversation written by me on behalf of Natural Balance. The opinions and text are all mine.