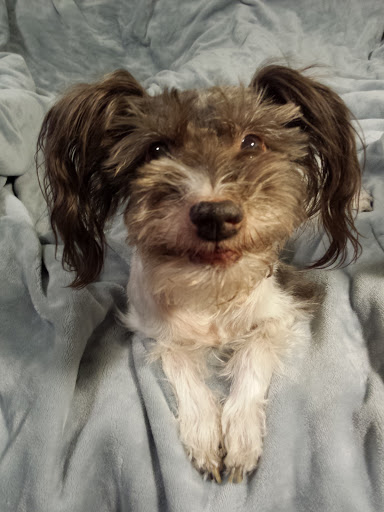 I've been working real hard to help my sister Jellie get more comfortable in front of the camera. She's a real cutie patootie and should be photographed and celebrated as much as any other super model.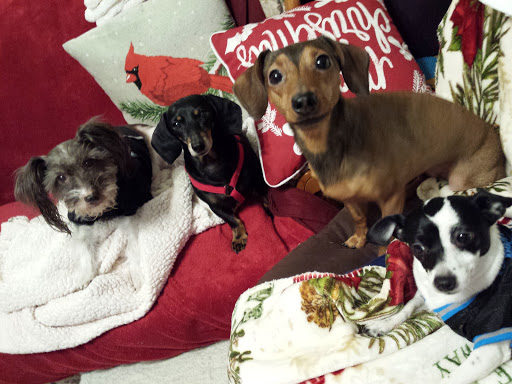 Problem is, she tends to freeze up, look away or just get super self conscious whenever the camera comes out. I keep telling her she's a natural beauty and that she's got a lovely smile, but I suppose we all have our insecurities. So, for today's "Selfie Sunday" I got some of our fur sisters in on the act.
Dixie Mae (the black and tan Dachshund) and Bella Boo (the copper Dachshund) really know how to work the camera! It certainly helped bring Jellie out of her shell a bit, and it was really fun doing group photos with them.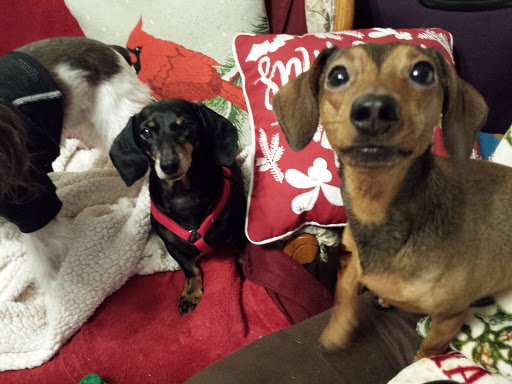 We let Jellie take photos of Bella and Dixie Mae to see how fun it was...this helped her feel more comfy in the group shots.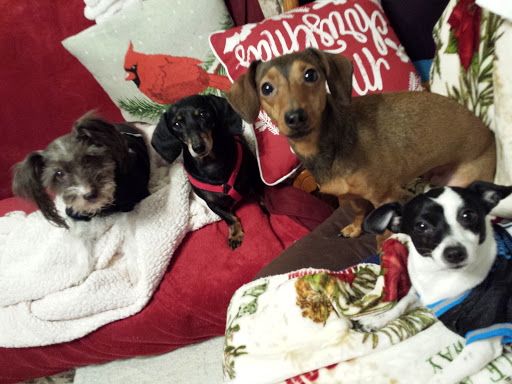 We put the camera back on the tripod, set the timer and took more group shots. Jellie's looking right in the camera now. Way to go Jellie!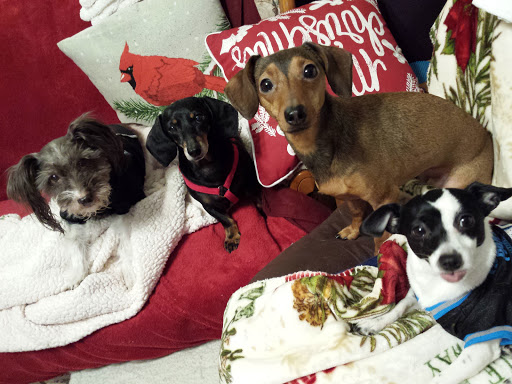 In the end, Jellie was giving silly faces. It was hilarious! I think this last one could be a great music album cover don't you agree?
We had so much fun taking part in today's Selfie Sunday Blog Hop. It is hosted by my dear friend Janet Blue & her Kitties on their blog
Cat on my Head
. This is such a fun hop! I hope you'll visit some of my friends below to see their cool and entertaining selfies.